Skill Enhancement Advanced Course In Animation Art

Mentor: Tanushree Roy Paul
28th of September, 2019
Duration: 6 Months (6 hrs a week)
Venue- TOSS, 142, Frontier Colony, Adarsh Nagar, Jaipur
Registration Link- https://forms.gle/g5XZJh1duNSBrJzr9
Course Highlight:
This program is designed to equip participants with key skills in the area of Basics Animation Art. To that end, they will be introduced to the process, techniques, and art of animation.
Participants will be able to create entry level object animation and storyboard while also learning the use of Animation techniques through various material including human and objects.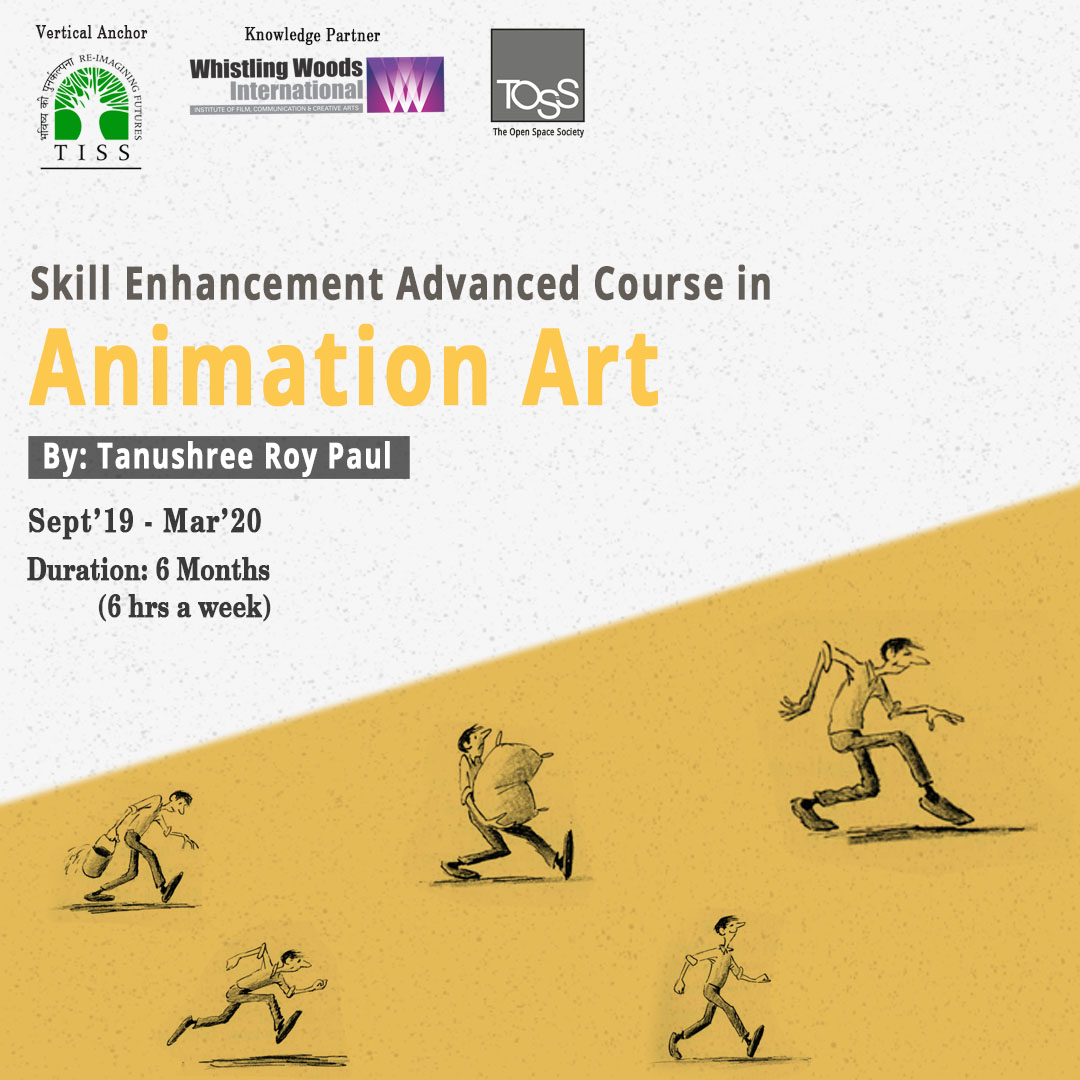 Skill Enhancement Course In Graphic Design – Photoshop

Course Highlight:
The objective of the course is to give students detailed nuances and skills to become a graphic designer using Photoshop and gain an understanding of the software tools and their best use.
Graphic Design has existed for centuries. It is now an integral part of our society, mainly through media. Although the tools have evolved over the years, the concept has remained. Photoshop has made the process much easier and made it more accessible, raising the bar higher. Being optimally able to use the software has taken Graphic Designing to new levels.
About the Mentor:
Tanushree Roy Paul is a Masters of Design graduate in Animation and Visual Studies from IDC, IIT Bombay. Since her childhood she has studied theatre and other performing arts, pushing her to learn-by-doing, the nitty-gritty of stage design. As a young artist, she created illustrations for poetry and stories. She continued her visual arts journey by serving as an Illustrator, Graphic Storyteller, Photographer and Animator to Publications, NGOs, Lifestyle Brands and Design Houses. Clients include Eklavya Publications, Resha by Medhavini, Farzidarzi, Ekamkaaya, Leafbird Foundation, TBS Planet and Graphic Shelf, to name a few. She is currently serving as an Assistant Professor at Poornima University in Jaipur besides administering her multifaceted studio 'The Kairos Pictures.' Tanushree shares her joy of teaching Graphic Design at TOSS.
Confident Communication 2.0
Mentor: Kartik Bajoria
3rd November 2019
Duration: 3 Months (Every Sunday)
Fee- Rs. 7000+ GST
Venue- TOSS, Jaipur
Registration Link- https://forms.gle/XKEDugZ55GzRf5837
Many senior school students are great academically. But they can't always articulate/communicate their ideas, or themselves for that matter, confidently. They struggle with English, organizing and structuring their thoughts, writing key documents such as Essays and Speeches, and have a hard time with Public Presentation, be it Speeches, Debates, Interviews, or general conversational skills.
This course, with its mix of Writing & Speaking sessions, will endow students the skills, tips, tricks, and confidence to Write well and to then present those ideas in public, confidently, convincingly, and effectively.
This will be done through a series of exercises that will contain writing, and more importantly, public-speaking tools such as Interviews, Presentations, etc. All these activities will remove the 'hesitation' that students face when interacting/speaking in public and make them more confident.