Anubhav Syal
Photographer and filmmaker since 2008, Anubhav Syal has a masters in fine art photography. Syaahi, a short film he produced received a special mention at the 63rd National Film Awards, India and has been screened at various festivals. Syal likes to explore the idea of time, light and human tendencies, mostly to answer the riddles his own mind poses.
Hitesh Adwani
Textile businessman Hitesh Adwani's interest in nature, wildlife, and architecture connected him to photography. This interest grew into a passion to inspire people to take it up as a tool to celebrate life and led him to co-found Jaipur Photography Club (JPC), which has 13,000 members. Entirely self-taught, Hitesh nurtures JPC by organizing weekly photo walks, workshops and weekend excursions.
Kartik Bajoria
A New York Film Academy alumnus, Kartik Bajoria has had a diverse career that includes writing for various media. Regularly lecturing in schools and colleges, Kartik has also branched out as a ghost writer, a personality development, creative writing & communications instructor, and a literary event host and moderator. Kartik continues to pursue his educational as well as content creation endeavours, always mindful of doing work that embodies a strong social conscience.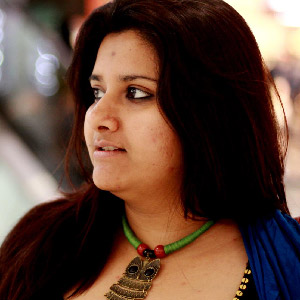 Saba Rehman
A decade-old association with films as editor and director has seen Saba Rehman engage with Indian syncretism, and the Muslim community within a democratic Indian context. Her body of work includes looking at the dark side of this multicultural clash, like honour killings and conflict zones. She is also deeply interested in artwork best described as a performance of the personal. This includes a film that she did on her own self, looking at body image politics.
Shilpi Batra Adwani
A Jamia Milia Islamia graduate, Shilpi Batra Adwani is passionate about filmmaking. A Hindu Pashtun by heritage, she is dedicated to preserving the Pashto language in India. After a stint with DNA newspaper, she worked on a BBC Pashto documentary project in London and on development projects in Kabul, and as associate director for Pennywise Films. She runs the Jaipur Pashtun Cultural Society and is currently working on her documentary project, Sheenkhalai. ­­
Shilpi Gulati
Shilpi Gulati is a filmmaker engaged with gender, identity and oral narratives of regional communities in India. While her independent projects Dere Tun Dilli (2012) and Inside Out (2010) have been screened at South Asia festivals, her film Qissa-e Parsi won her a National Award in 2015. Shilpi is also an actor and workshop facilitator with pandies' theatre. She is currently pursuing her PhD in cinema studies from Jawaharlal Nehru University.